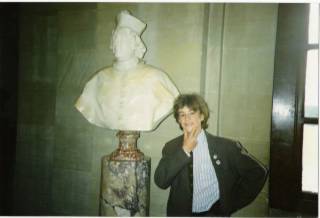 This is a photo taken of myself, John Adams, at
Blenheim Palace
in Oxfordshire, United Kingdom, back in 1990.

(Some of you will no doubt be surprised to see that, yes, there was a time in life when I had hair!)

Little did I know at the time that this would not be the first photo taken of me alongside a most famous person set in stone….