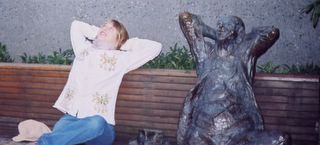 Very nice to see that some kind-hearted people appreciate the fact that statues should enjoy a nice
sit down
too.
Many thanks to
Lorna
for sending me this photo of her daughter Emily, comfortably Sat Alongside Her Statue on a bench in Seattle. This is a fine example of a statue sat by his hat alongside a girl who is sat by her hat. I wonder what they're looking at?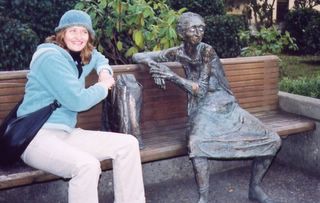 Unbelievably, there is another bench in Seattle on which a statue is taking a break, and
Lorna
has another daughter, Sarah, who is also Sat By Her Statue. Who'd have thought it!
A little bit of research has uncovered that these statues are named
He
and
She
, in case you were curious.